Best Bang & Olufsen Headphones
Bang & Olufsen headphones tend to come with premium price tags, but the Danish audio outfit does deliver a fine mix of premium materials and excellent build quality. If you're a commuter – or if you hope to be again in the future – you might want to opt for a pair of headphones with Active Noise Cancellation (ANC) technology to block out ambient noise.
Best Bang & Olufsen Headphones
1. B&O BeoPlay H8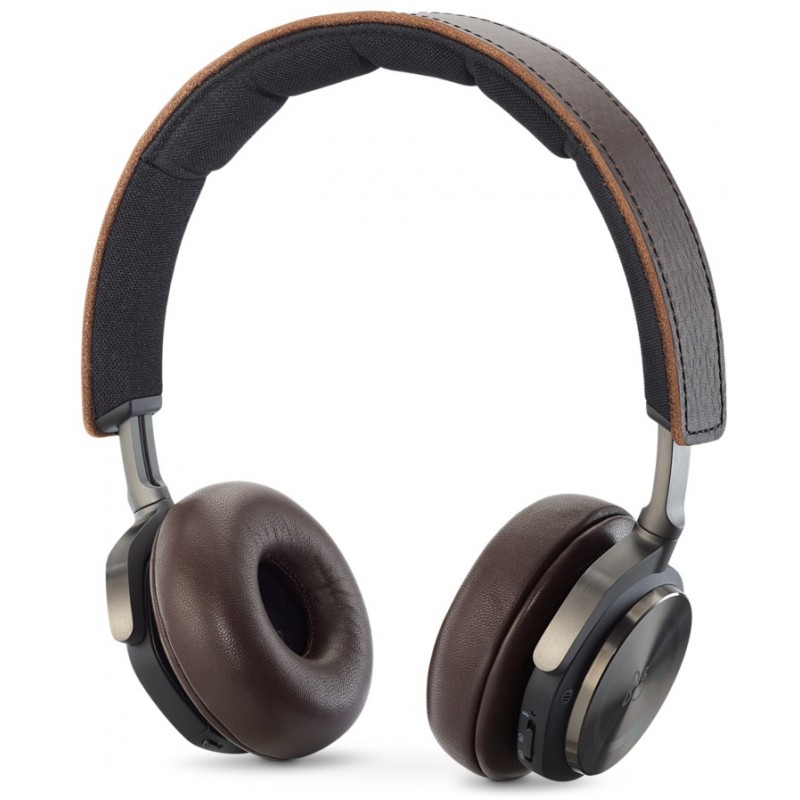 If you want to cut the cord to your B&O headphones, take a look at the luxurious H8s. These impressive wireless all-rounders serve up effective noise cancelling, plush materials and touch-sensitive playback controls.
Battery life is decent: three hours charging returns 14 hours of Bluetooth and ANC. You can swap out the battery if needs be, and the softness of the lambskin-coated earpads makes them a pleasure to wear.
2. B&O BeoPlay H3 ANC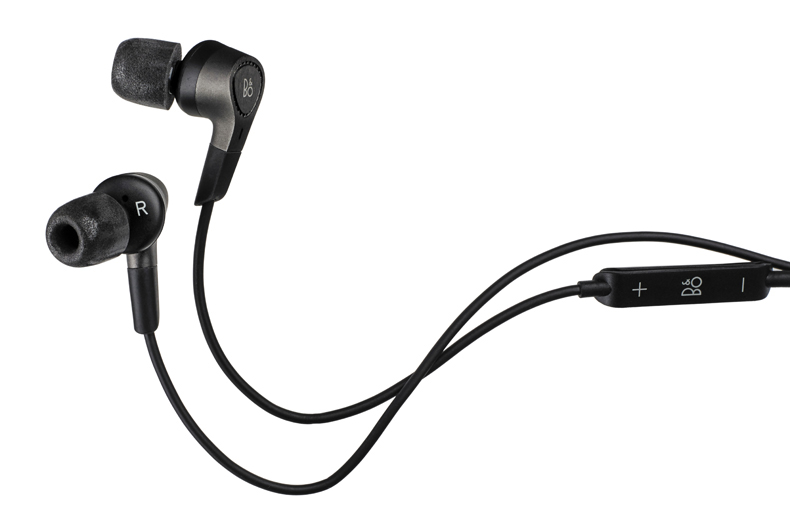 These Bang & Olufsen headphones are crafted from lightweight aluminium and blessed with plenty of oomph and midrange detail.
They're sleek yet sturdy, with a battery that's good for 20 hours of active noise cancellation. They may not be ruthlessly effective when it comes to drowning out chatter, but they excel at blocking out the vroom of a car or hum of a jet engine.
Would we like a touch more attack? Yes, but B&O has done a commendable job with the H3 ANCs, which sound authoritative and natural at any volume. A classy addition to your commute.
3. Bang & Olufsen Beoplay H9i Headphones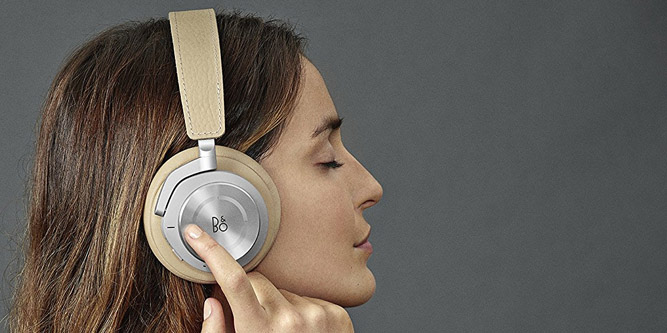 The Bang & Olufsen Beoplay H9i are wireless Bluetooth over-ear headphones that feature active noise cancellation (ANC), transparency mode and a built-in microphone. They deliver premium quality sound performance thanks to their new bass port for deep sound and two dedicated microphones for enhanced voice call clarity.
The H9i headphones feature hybrid ANC that reduces both high and low frequency background noises. The Transparency Mode lets you tune back in to the outside world with a swipe of the touch pad and a convenient proximity sensor pauses the playback when the headphones are removed and resumes when they are replaced. They incorporate an intuitive aluminum touch interface for easy operation, even when you're wearing gloves. You can swipe down to activate ANC, up to activate Transparency Mode and glide left to right to review your tracks. You can answer incoming calls by tapping the ear cup.
4. B&O Beoplay H4 Headphones
The Bang & Olufsen Beoplay H4 are wireless, over-ear headphones that deliver high quality sound performance. They come with Bluetooth wireless connectivity technology that makes them compatible with smartphones, tablets, computers and any Bluetooth-enabled device. Their audio performance is well-balanced across the frequency spectrum, and they deliver a wide sound stage.
The H4 headphones perform best in wireless mode where the sound is fine-tuned by equalizers in the Bluetooth 4.2 chip. The built-in microphone lets you take hands-free and noise-free calls. They feature a sleek and minimalist design with clean lines that makes them good-looking. They incorporate soft lambskin leather on the headband, memory foam in the ear cushions, stainless steel sliders that have been PVD coated and hairline brushed, anodized aluminum ear cup discs, and durable braided textiles over the cords. The leather, aluminum and steel materials ensure sturdy build quality and durability.
5. B&O BeoPlay H2
Blending performance and musicality, these on-ear headphones are light, robust and comfortable to wear. Once B&O's soft lambskin earcups are in place, you'll be wowed by warm, intimate vocals and crisp treble.
Features are minimal: you get an inline mic and three-button remote to answer calls, skip tracks and tweak the volume. Although there's no active noise cancelling, the ear cups cut out a lot of ambient noise.
The H2s have been around for a few years now, but they still make a stylish statement and deliver B&O's signature sound profile at a tempting price.
6. B&O Beoplay H6 Headphones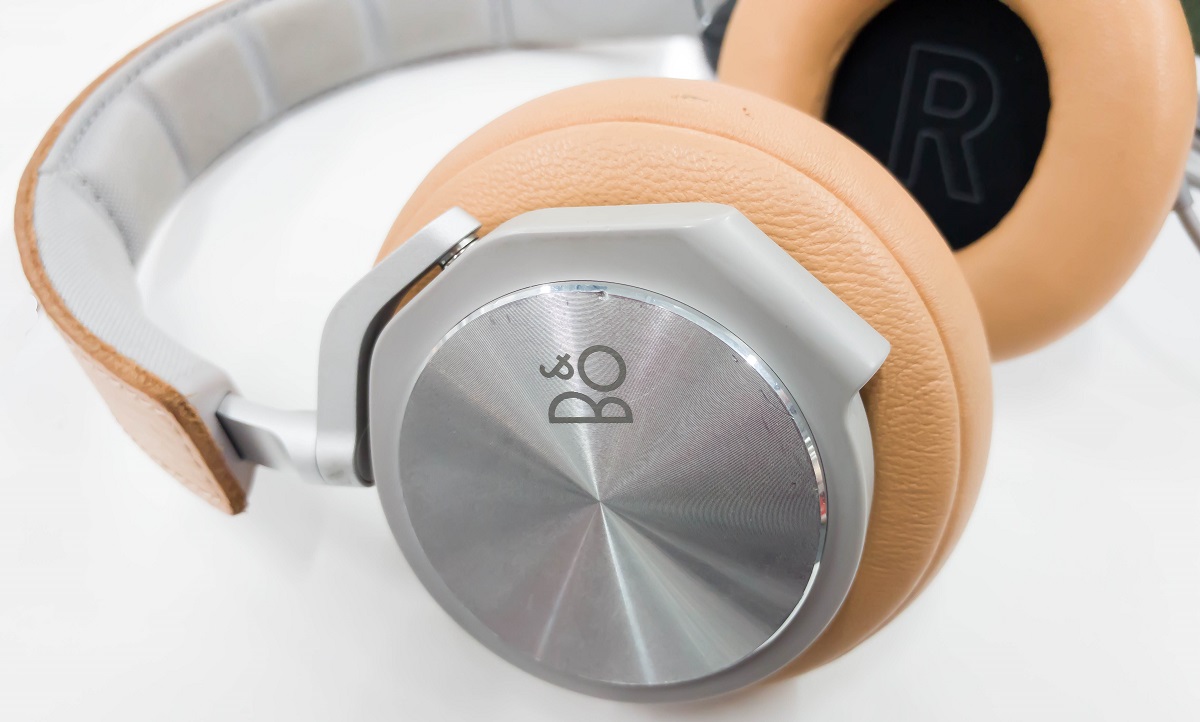 The BeoPlay H6 are premium quality over-ear headphones that deliver high quality stereo sound. They have been hand-tuned by Bang & Olufsen sound engineers, and they deliver a natural and authentic sound performance. Regarding the frequency spectrum, they focus on a clear midrange with a balanced bass and treble performance. This is achieved thanks to its 40 mm custom designed drivers with a neodymium magnet that are slightly angled to get the best distance and sound direction into the ears.
The Bang & Olufsen H6 headphones also feature a bass port that optimizes bass performance. They come with wired connectivity technology and feature a built-in mic and a remote that allow you to take and receive calls. The daisy chain functionality allows easy music sharing. The BeoPlay H6 headphones feature adjustable, ergonomic and comfortable design, and they incorporate luxurious materials like leather and aluminum.
Tags :
Bang & Olufsen
JBL Headphones
technology