Best Beyerdynamic Headphones
Beyerdynamic is one of the most well-known headphone manufacturers. They are one of the oldest companies that are still producing headphones today. They have lots of products in their current lineup that can surely satisfy both professional and casual users. We have simplified their lineup by grouping the headphones into three categories: Studio Monitors/Reference, Lifestyle, and Gaming.  Each category has the most popular and most successful headphones from Beyerdynamic. To find out more about the best Beyerdynamic headphones, continue reading below.
Best Beyerdynamic Headphones
1. Beyerdynamic DT 1990 Pro, Black
First to catch our eyes are these fantastic open-backed set from Beyerdynamics Professional line which features Dynamic Tesla neodymium drivers. They are studio reference level quality, ideal for mixing, monitoring, and mastering they serve up a pristine sound with accurate signals.
The circuitry is very refined, the craftsmanship shows and they have a very good frequency response. The cutting edge Tesla drivers work extremely well at high output creating high-resolution audio with great fidelity. They efficiently produce broad cross-spectrum sound with crisp highs, detailed mids, and rich lows.
The open back circumaural design allows for much better spatial reference and more critical listening.
They are durably built from top quality components and are finished with a titanium-coated, acoustic fabric and a secondary layer of precision-woven textiles.
They come with a choice of 2 different velour pads which serve up two variant listening methods, one very balanced to experience the track, and one more analytical for engineering.
2. Beyerdynamic Amiron Home Tesla High-End
Now we present what is essentially the home-use version of the amazing 1990 set. They serve up the same high-end audiophile quality sound but are designed for lounging instead of working. They are priced just slightly below the studio reference set and come with a bundle of goodies.
They employ the same Dynamic Tesla drivers with their neodymium magnets, which are some of the best out there and are quickly becoming the new industry standard in top-quality audio-electronics. They are made with a cushioned headband, that is less restrictive, the studio sets need to keep the sound in prime position for analytical monitoring, which the home-sets do not.
They have an open back design which is ideal for at home as you can listen to lower levels and still be aware of your actual surroundings when needs are.
3. Beyerdynamic DT 990 Special Edition
As headphones grow to be accessories aimed toward on-the-go use with smartphones, pairs intended purely for home use have become a more rare sight. The $379 Beyerdynamic DT 990 (32 Ohm) is the fact that even rarer monster, having an impedance created for use with smartphones and home stereo products (compared to its 250 Ohm sibling, which simply won't work with mobile phones without an amp).
Listeners are compensated having an enveloping feel the DT 990's big earcups develop a being attentive environment almost all their personal, and like several very good open headphone designs, the DT 990 provides a superb feeling of space. If you're looking for an accurate headphone pair that doesn't skimp in the lows, the DT 990 won't let you down. The Editors' Option Shure SRH1540 ($109.04 at Amazon) is really a better choice for studio documenting as a result of its shut down layout, as well as the Sennheiser HD 558 is actually a top-rated spending budget option.
4. Beyerdynamic TYGR 300 R Gaming Headphones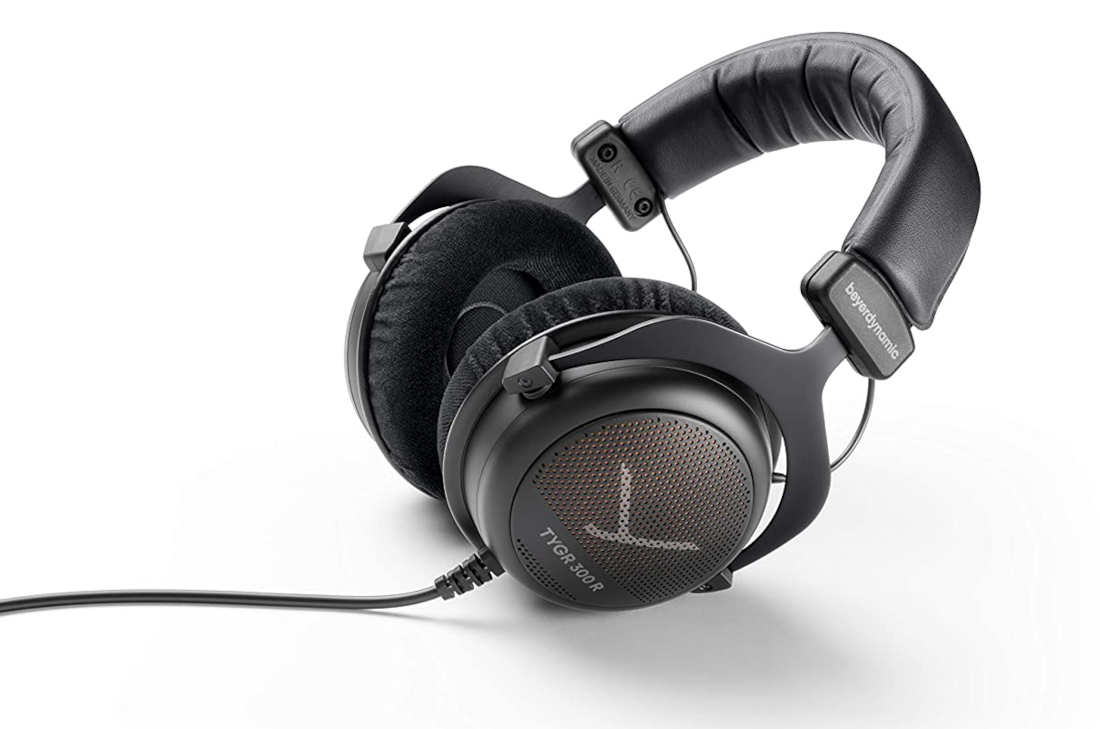 The Tygr 300 R is a sturdily created head set, with a steel frame and reliable-sensation ears servings. The band is adaptable aluminum, wrapped in a leatherette cushioning locked in position by velcro. The support also maintains the cable hooking up the two mobile phones taken care of. The headphones sport activity comfy round velour pads, so they're great for gamers of any age. Imagine having these on while playing Pubg or Fortnite or Last Of Us and suddenly Zombie shows up, HAHA! You know what will happen next.
5.

Beyerdynamic MMX 300
The Beyerdynamic MMX 300 is our best pick from the best beyerdynamic headphones for gaming. That build for gamers. The brand has an excellent reputation in the professional industry. Also, they've many headphones but MMX 300 is the best gaming headphones in the gaming industry from the beyerdynamic.
Lightweight & very comfortable to wear long.  Ideal for all gaming and multimedia applications, PC gaming, Xbox one, PS4/5, mobile gaming, and all gaming consoles. The perfect build quality with the 32 ohms and microphone with zero latency noise reduction technology.
Tags :
Beyerdynamic Headphones
headphones
technology