Best Coffee Shops In Doha
Something has been brewing in Doha over the past couple of years. The city's café scene has grown from the predictable chain outlets serving up super large, bland blends and free Wi-Fi to a full-blown, locally driven coffee culture. One of great things about the caffeine-inspired boom is that you can find stops for sips in most parts of the city. Even if you don't know your Chemex from your crema, you can still enjoy Doha's thriving café scene and its quirks at these cozy venues. Here are some best coffee shops in Doha you should visit.
Best Coffee Shops In Doha
Al Shufra Arabic Lounge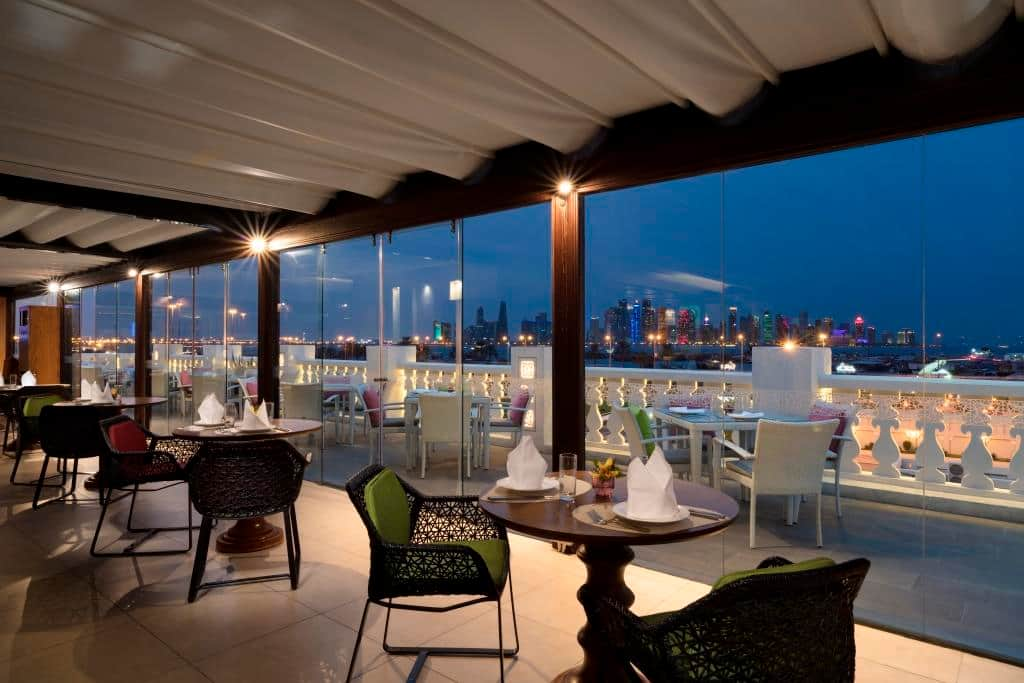 We love coffee, but we love it even more when it comes with a view, and that's exactly what you'll get when you visit Al Shufra Arabic Lounge. The restaurant, which is in the Al Jomrok Boutique Hotel, offers up amazing views from above Souq Waqif. Make sure you get a spot outside on the terrace.
Daily noon-11.30pm. Al Jomrok Boutique Hotel, Souq Waqif (4433 6666).
Bohemia Lounge
As can be expected from any spot inside the Marsa Malaz Kempinski, this eatery is pure luxury. Head here and you'll soon find yourself sinking into the plush leather sofas while sipping on some of the best coffee the city has to offer. Make sure you get a dessert, too — the umm ali is outrageously good.
Daily 11am-1am. Marsa Malaz Kempinski, The Pearl-Qatar (4035 5011).
Espresso Lab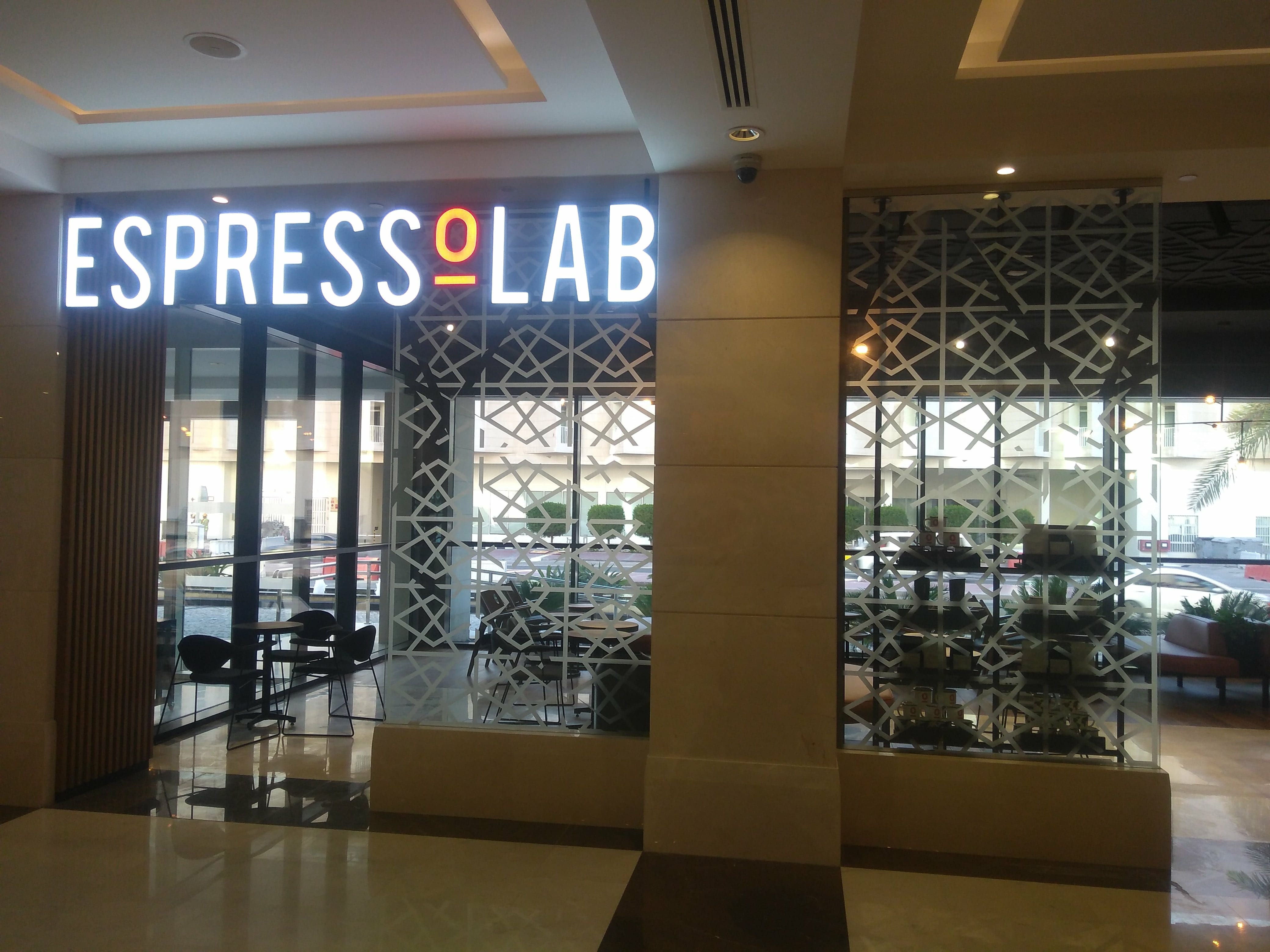 Coffee snob? Then you have to check out Espresso Lab, a Turkish coffee chain with three locations in Qatar. Espresso Lab roasts its own coffee using beans picked from local farms in countries such as Guatemala, Ethiopia and Indonesia. These guys seriously know their beans, and even if you know absolutely nothing about coffee, you'll know this stuff is good.
Various locations including City Center Mall.
Flat White Specialty Coffee
One of the first on the craft caffeine scene in Doha, this local hot spot now has two locations, one at The Pearl Qatar, with sweeping marina views, and the other with a large kitchen and inventive brunch fare in Tawar Mall.
The café is known for bringing the Australian flat white (two shots of espresso topped with microfoamed milk) to Qatar, but its industrial-chic interiors and exceptional coffee knowledge (try a tasting or class while you're here) keep legions of followers coming back for more. The star attraction is right there in the name, but the team also makes a mean ginger latte.
Evergreen Organics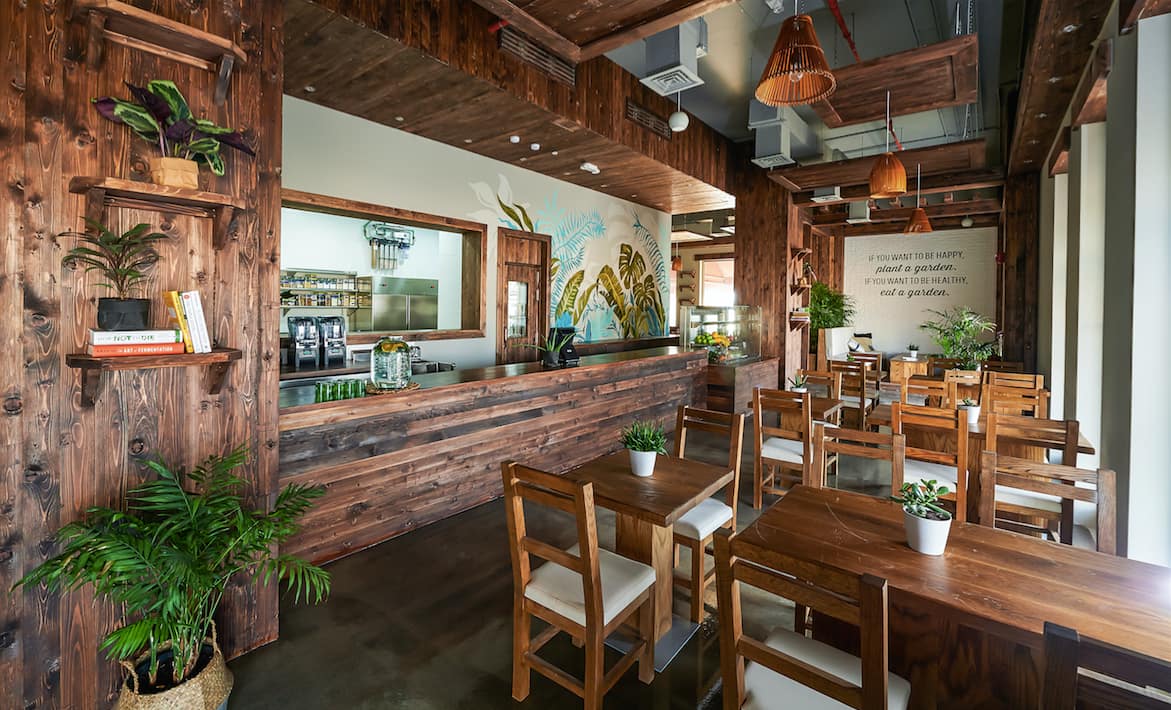 Qatar's first vegan restaurant also serves up an excellent organic coffee. Choose from a range of plant-based milks (including sprouted cashew milk) to enhance your ethically sourced cup or just go black.
Evergreen, as it's known to devotees, is on the edge of Venetian-inspired The Pearl Qatar and has a sun-drenched courtyard that's great for a coffee date. For those looking for caffeine with a twist, order the Iced Chaispresso, a refreshing concoction of dates, espresso, cashew milk, Indian ayurvedic spices, vanilla and sea salt.
W Café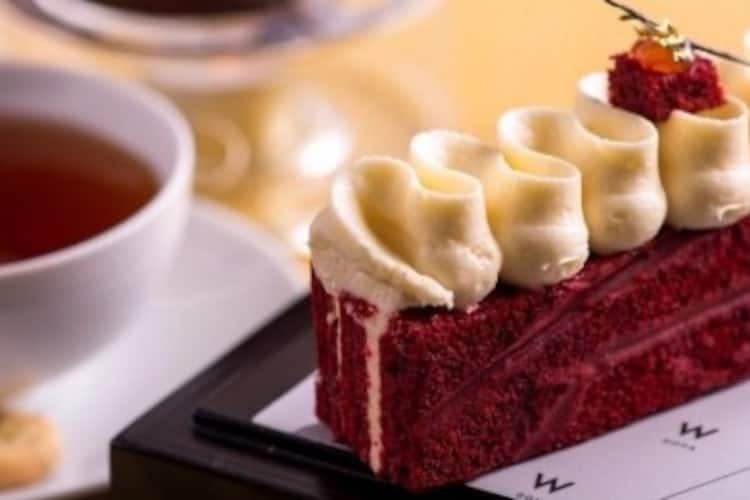 The W café is one of the best coffee shops in Doha. Offering you the great option for food and drinks the café exhibits an elegant and sophisticated setting. The interiors are designed impressively with the use of some vibrant and bold colors while the seating space is not just spacious but is cozy and comfortable.
Enjoy the afternoon coffee some pancake or pastry along with smoothies or some flavored tea. The specialty of the W café is a rainbow coffee and baklava that one must try in this best café of Doha. This place is ideal for brunch, afternoon snacks and a short get-together with the gang.
Mokarabia
If you consider yourself a coffee connoisseur, then this is the café for you. The Italian brand was established in Milan and has now become extremely popular among the Qatari for its quality coffee and affordable prices. Grab a book from the packed shelves, choose a blend to sip and treat yourself to a delicious dessert (try its crème brûlée or black forest treat) all in the comfort of the sophisticated surroundings of The Pearl-Qatar. Mokarabia also has two other branches: one in the Mall of Qatar and the other in Ezdan Tower 1.
Tags :
Coffee Shops
Doha
drinks
Qartar