The Best Anker Earbuds 2021
Anker is a young company known for portable power banks and affordable charging cables, but they also have a solid selection of wireless headphones they sell online. They make both over-ears and in-ears at a variety of price points, and most of the products we've tested from them provide very good value for the price, especially their earbuds. Their more premium models feel slightly lacking in features than the big name brands provide, but with the release of their new Soundcore app, they're starting to catch up. Here are the best Anker earbuds you should buy in 2021.
Best Anker Earbuds
1. Anker Soundcore Liberty 2 Pro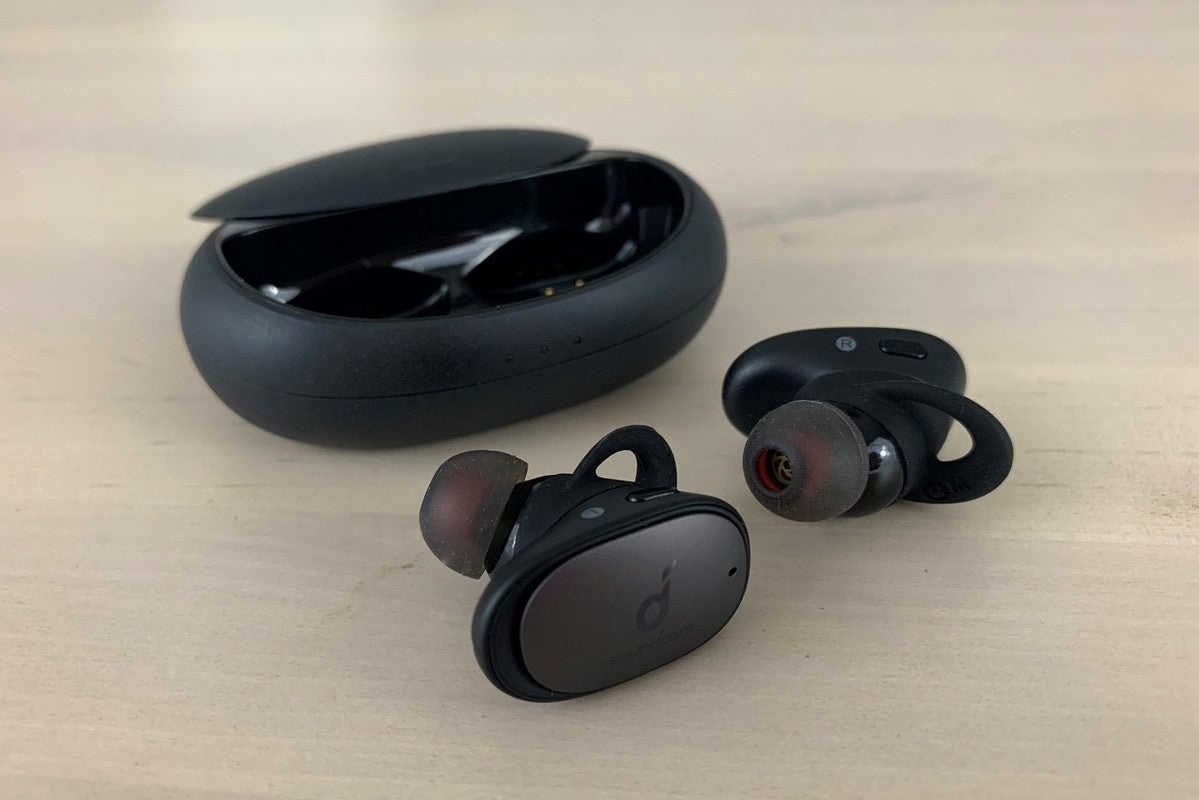 Anker Soundcore Liberty 2 Pro is one of the most brilliant sets that the company has produced to date. It is also one of the expensive Anker earbuds.
Encased in a pebble-shaped container, the Anker Soundcore Liberty 2 Pro possesses a moderate weight of about 3.2 ounces. To get the masterpieces out from the small, sleek case, you will need to slide its top.
Inside the case, you will find two bulky earbuds that are likely to stick a bit out of your ears. The length of each is slightly more than an inch. Be it, from extreme top to the bottom or from the Ear wing to the bottom.
The width is about 0.6 inches, which is quite convenient as they are not too slim to slide out of your grip again and again. Overall, they have an oval shape.
There's a small button on the outer part of each earbud. Most users have appreciated the clicking sound it produces.
2. Anker Soundcore Life P2
With a sleek design, the Anker Soundcore Life P2 offers remarkable specifications, though in an expensive price range.
On the outside, each earbud is curvier and slimmer. The greyish-black glossy exterior further glams up the look. Hence, offering an aesthetically-pleasing look that will satisfy fashion and trend-oriented preferences.
Also, the integrated design of the earbuds is waterproof. Thus, you can use them without worrying about reduced lifespan due to sweat, moisture, or another water source.
With a weight of 2.03-ounces, the Anker Soundcore Life P2 does not have a comparatively lightweight construction. Hence, you cannot wear it for long hours without feeling soreness in the ear holes.
3. Anker Soundcore Liberty Air 2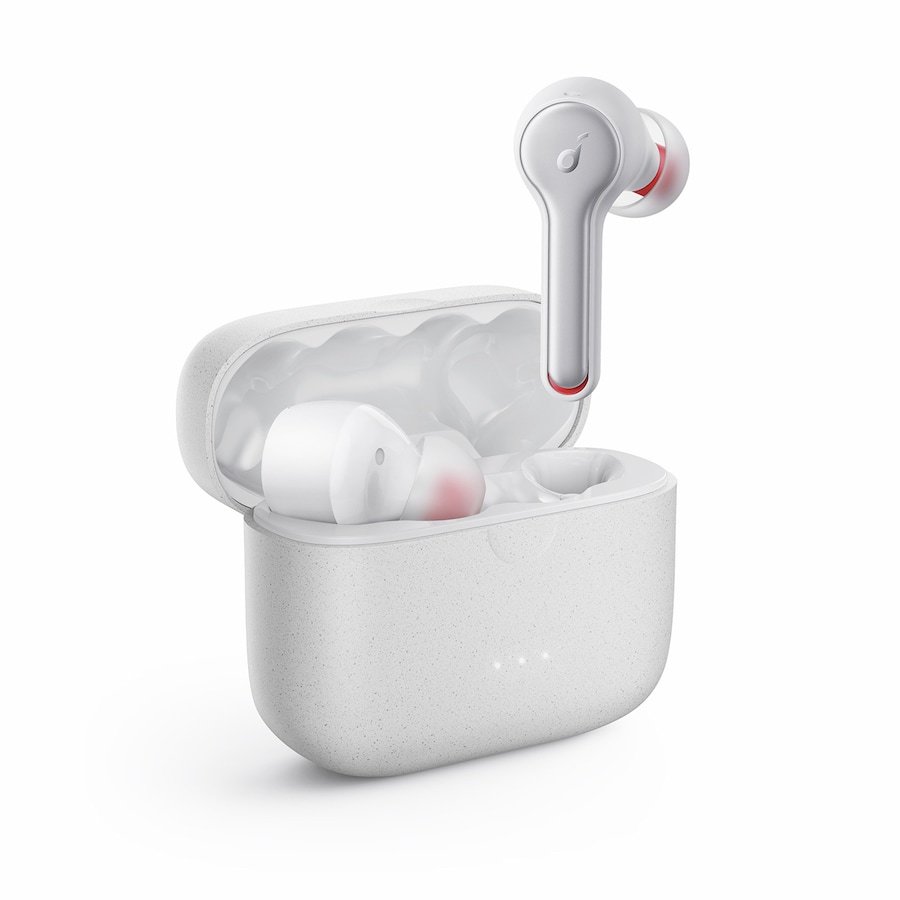 Upon their release, Anker Soundcore Liberty Air 2 failed to create the buzzing hype in the market. They were liked and appreciated, of course. But not, what you call, celebrated and admired.
Now, don't get us wrong here. There is something worthy about the Anker Soundcore Liberty Air 2, which has managed to secure its position here in the list of best Anker earbuds.
The outer core has a matte finish. Thus, it does not attract fingerprints as the last generation did. At the stem, there's also a red curve at the base which brings life to the generally one-toned earpieces.
Also, for your comfort, Anker has equipped the compact casing of these earbuds with plenty of ear-tips. To be exact, it comes with about five pairs are ranging from extra small to extra large.
4. Anker Soundcore Liberty Neo
If you like to stay in the melodious music world while traveling, then the Anker Soundcore Liberty Neo is an idealistic option.
With a glamorous design, the Anker Soundcore Liberty Neo Wireless Earbuds offer an aesthetically-pleasing look. The matte black-colored and curvy body of the earbuds add a classy touch to your attire.
Well, these Anker Soundcore Liberty Neo earphones are much more beneficial than augmenting your appearance. In an affordable price range, these earbuds come with outstanding specifications.
5. Anker Soundbuds Curve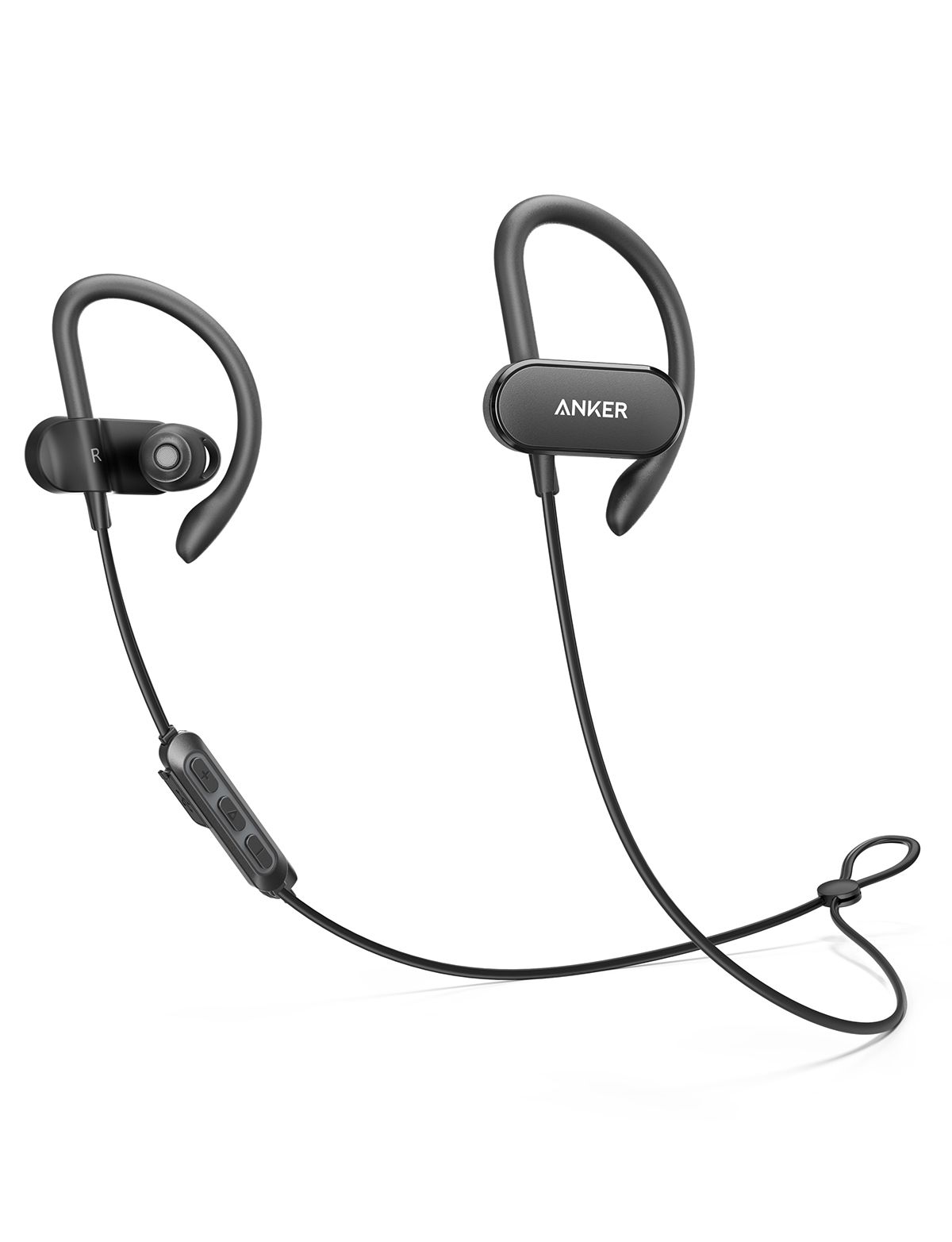 This simplistic pair is not what you expect it to be. It's not minimalistic, especially not in terms of technology and looks.
Despite appearing basic and too simple, the Anker Soundbuds Curve radiates charm. These earbuds have a matte finish, which gives them a premium feel, and the slender curves of the ear hooks add a tint of sleekness.
The earphones weigh around 0.8 ounces only, which makes them one of the lightest earphones in this list of best Anker earbuds. They have an in-ear design such that they conveniently cover your ear canal.
The ear-tips do not block the ear canal completely, nor do they remain annoyingly detached. To help you make the earbuds more comfortable for your use, the company has also provided six pairs of rubber ear-tips of varying sizes.
Tags :
Anker
Earbuds
technology