Top-Rated Tourist Attractions In The World
Travelers are always looking for inspiration to guide their adventures. Coming up with a list of places to visit can be challenging when you're staring at a globe. What are the top-rated tourist attractions in the world? The most iconic sites that all travelers have on their bucket-list of things to see around the globe? Let's follow here.
Top-Rated Tourist Attractions In The World
1. Eiffel Tower, Paris
The symbol of Paris and one of the most photographed structures in the world, a visit to the Eiffel Tower is a must for all travelers. Few landmarks inspire such a passion for travel as this single iron structure.
Young travelers heading out on the road for the first time, couples looking for a special getaway, artists looking to spur their creativity, and romantics of all types are all drawn to Paris. This is a city where history and culture collide and where travelers of all kinds can find the experience they're after.
2. Bali, Indonesia
Bali is on many travelers' bucket lists, and those who have been confirm that it's a must-visit. As TripAdvisor puts it, "Bali is a living postcard, an Indonesian paradise that feels like a fantasy."
From soaking up the sun on a sandy beach, to cutting through smooth-as-glass blue water, to delving deep into the rainforest to uncover centuries-old temples, Bali is a place where you can awaken your senses.
You can even get to know Indonesia's friendly monkeys at Sacred Monkey Forest Sanctuary. "A wonderful place to visit and get to see these creatures in a place set aside to ensure their survival. Seeing them up to their antics was a highlight," said myamgm65 of Newark, New Jersey. "Also, having an opportunity to see some of the sacred ceremonies in progress at the different temple sites was absolutely worth the visit. Amazing experience."
3. Rome, Italy
Rome is a massive and amazing metropolis, especially for travelers who relish learning about the past. History can be found at every turn here, from the Colosseum and the Pantheon to churches and museums.
If that weren't enough, the private city-state of Vatican City, which houses a museum amassing thousands of works of arts and treasures from around the world, is surrounded by Rome.
The towering remains of the city's Colosseum is an impressive testament to Rome's strength and remains one of the best-preserved monuments here. Visitors rave that it's the "highlight of the trip."
4. London, UK
It makes sense that the world's visitors are enthralled by this capital city: Its history connects to countries around the globe.
Explore the city's free museums, including the Tate Modern and the British Museum; shop in high-end boutiques from fashionable Oxford Street to Covent Garden; and visit the crown jewels at the Tower of London before checking out the royal family's residences of Buckingham Palace and Kensington Palace.
When not taking in the sights, relax in Hyde Park or grab a pint at a local.
5. Barcelona, Spain
Barcelona is so incredibly popular, officials are considering curbing the number of tourists who can visit it every year. The ever-bustling city fronts the glimmering Mediterranean Sea, touts intricate and awe-inspiring architecture, and offers a lively culture that stays awake well into the night.
Plus, artists like Antoni Gaudi and Salvador Dali have left their indelible and surreal imprint on its cultural landscape. What else could you want?
Nothing encapsulates the city as much as its signature Gaudi-designed Basilica of the Sagrada Familia, the monumental church that has remained under construction since 1882. As Gaudi said: "The Expiatory Church of the Sagrada Familia is made by the people and is mirrored in them. It is a work that is in the hands of God and the will of the people."
6. Istanbul, Turkey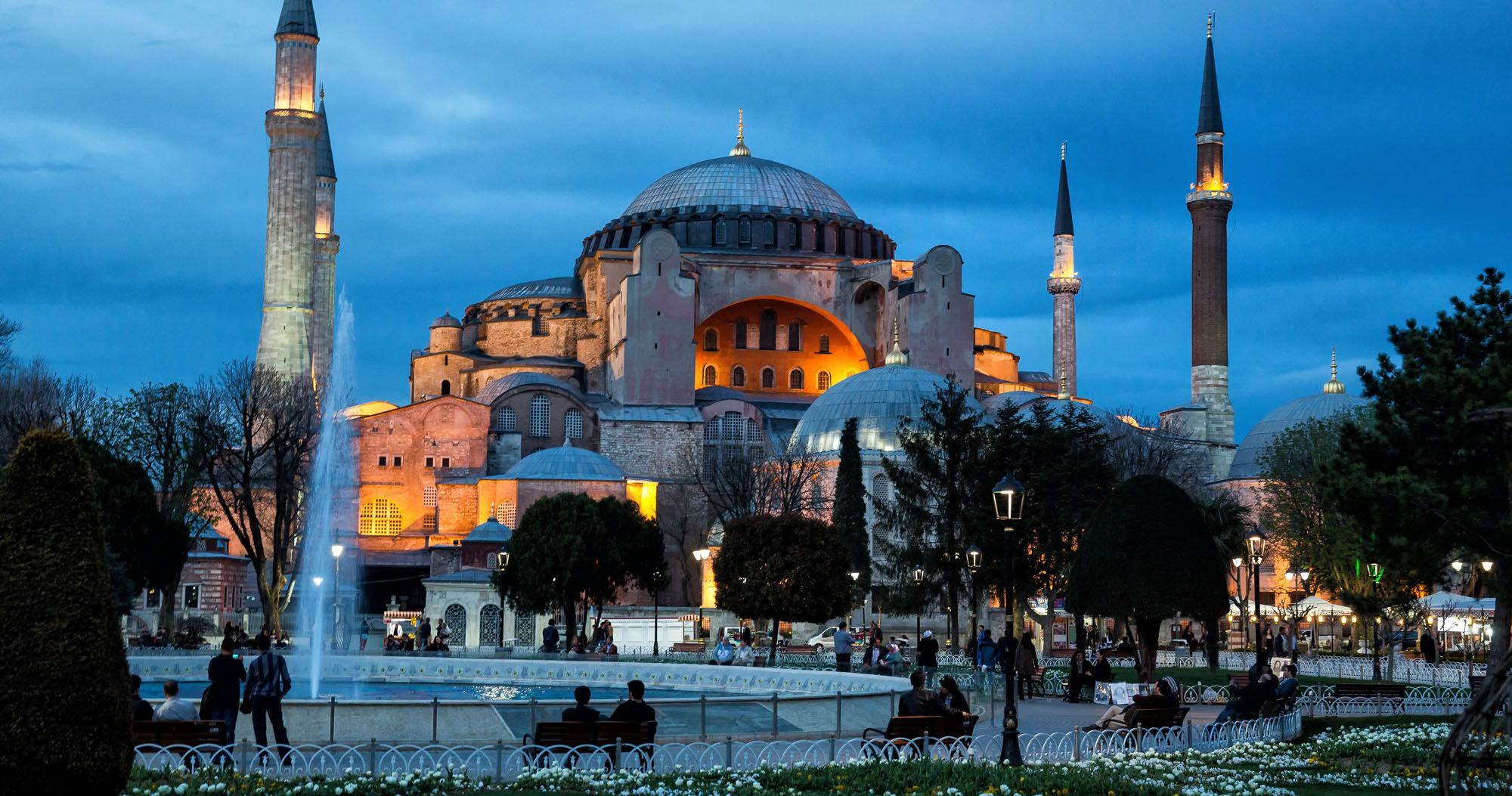 Although travelers are advised to exercise caution in Turkey, Istanbul is a city that warrants a visit. The stunning metropolis is filled with bazaars, opulent mosques and "breathtaking architecture." The only city to rest within both European and Asian borders, it's a place where you can take in history while smelling the scent of spices perfuming the air.
A visit to Istanbul would be pointless without a visit to the Hagia Sophia mosque and museum. Built as a token of love, this structure dating back to 537 AD features more than 30 million gold tiles. "There are literally layers of history, all exposed for your view," said Jonathan_Z.
Tags :
Tourist Attractions
travel